With the absence of several key players, TMI were forced to take a depleted squad to face Chicago Trading Company for an icy Monday night fixture in Shoreditch – there was even a surprise call up for forgotten man Tom Hutton, who was returning to play his first game in months. With bodies in such short supply, the team knew that they would have to give their all for the cause. This commitment was exemplified by Max Learoyd, who bravely played on through injury, putting his body on the line for the team – albeit only for the first 2 minutes, before giving up and going home. Things were looking dire, and Chicago Trading Company raced into an early 4-0 lead.
Heads were down, fingers were numb with cold, and the fans were growing restless, getting into a heated exchange with the usually popular Jackie Yen. Step up Rowan Kleij, who rallied the team with a quick burst of goals to get the team back into the game. Suddenly, TMI were in the ascendancy, winning tackles all over the pitch, putting together some fluid link up play, and showing good composure in front of goal – two for Hutton, another for Jackie Yen, and several more for Kleij. Even James MacNay scored, bagging his first goal for the team with a composed finish. But the best was yet to come. Showing some dazzling control, MacNay brought down a long ball before finding Rowan Kleij with a sumptuous backheel volley, leaving him with the simple task of beating another two players and slotting home. Chicago Trading Company fought back valiantly, and not for the first time this season, TMI required more heroics from keeper Nakul Pande, who proved equally adept at saving with his face as with his hands. As both teams began to tire, chances to win the game came and went, until, predictably, Kleij scored once again with the last kick of the game to put the final score at 10-10, perfectly poised for the inevitable rematch.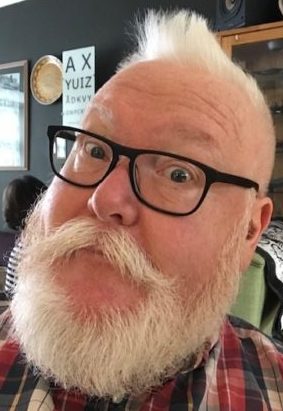 Max Brockbank is Head of SEO at The Media Image. He previously served as Global Director SEO at Hilton Worldwide and Senior Client Success Manager at SearchMetrics. As a journalist, Max worked as a reporter and editor with regional and national newspapers including the FT and the Sun, and on global publications such as TIME Magazine.