It's award season and TMI is getting involved in a big way. We're extremely proud of the two Bookmark Awards we won at the Interactive Advertising Bureau (IAB) South Africa's showpiece event in Johannesburg last night, where we went 2 for 2 with both our submissions winning one of the hotly contested Pixels. These awards are aimed at honouring individuals, agencies and brands that "have achieved excellence in digital creative work and execution." According to Josephine Buys, CEO of IAB SA, "The calibre of this year's Bookmarks entries shows a nation embracing digital in fresh, innovative ways. The overwhelming response to the awards, and the preceding IAB Digital Summit, illustrates that digital is a priority across a multitude of sectors, and that our organisation has established itself as the yardstick for excellence in the field." The first award we won was a Bronze Craft Award for Paid Search Marketing for our work on Coral and optimising their Casino PPC in one of the toughest verticals with clicks costing upwards of R 2 400!
A Bronze Craft Award for Paid Search Marketing goes to @TheMediaImage for Coral #Bookmarks2016— IAB SA (@iab_sa) March 3, 2016
The second award we brought home is the Golden Pixel for our work on Neilson's Search Brand Protection. We're extremely proud of this one in particular, considering it is 1 of only 9 Golden Pixels awarded.
In Paid Search Marketing, @TheMediaImage picks up a Gold Pixel for Nielson's Search Brand Protection #Bookmarks2016— IAB SA (@iab_sa) March 3, 2016
Massive congratulations to the teams behind the work and of course our amazing clients without whom none of this would be possible!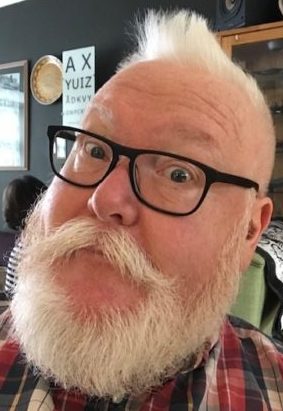 Max Brockbank is Head of SEO at The Media Image. He previously served as Global Director SEO at Hilton Worldwide and Senior Client Success Manager at SearchMetrics. As a journalist, Max worked as a reporter and editor with regional and national newspapers including the FT and the Sun, and on global publications such as TIME Magazine.