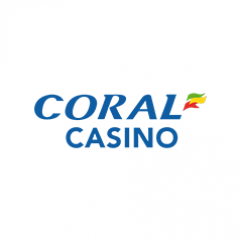 Throughout the last two years we have been collating data on combat sports and have been investing more and more budget here, as with less competition driving lower cost of traffic and high conversion rates ultimately driving a large number of low cost players.
In particular, three major boxing fights – Haye v Bellew, Joshua v Klitschko and Mayweather v McGregor – were promoted to monumental success. Contributing 92% of the FTDs gained during the whole of last summer's European Championships.
Expansion on Keywords
From the beginning of the year, we have built out what we see as the biggest draw fights based on TV coverage, public appeal, internal promotion and if relevant terms appear frequently in SQRs. This year we have covered over 20 different fights, and have built out for a total of 88 different fighters . This covers a total of 5,419 keywords.
Effective Ad Scheduling
With some fights taking place in the UK and others in America (among other parts of the world) it was important to apply the right ad-scheduling and pace budget accordingly. Taking previous learnings, we employed scheduling with varying bid weightings allowing us to harness the position and budget more effectively. The most opportune conversion period for UK-based fights achieved 56% of total FTD volume during these hours.
Highly Customised Ad Copy and Landing Pages
In order to get the best possible CTR%, our attention was focused on developing bespoke copy that would really speak to the searcher. As a result, the CTR% for our combat sport campaigns is on average 25% higher than the next most popular sports (football, horse racing and greyhounds).
With the use of custom extensions, such as call out extensions and structured snippets, we were able to further entice searchers on the types of betting available (round betting, method of victory etc.) and further promotion of the undercard or other lower profile fights taking place that day.It was imperative from both a QS and a user experience standpoint that the landing pages were heavily customized.
We therefore worked with Coral to make sure this was the case for our increasingly popular combat sport campaigns. A number of different bespoke landing pages were developed, with some specific to high-profile fights and some available for multiple medium- to low-interest fights.
Testing Enhanced Odds v Free Bet Offers
Through the year, we have tested various trading offers and have been able to maximize FTD rate as well as improve on GGR and NGR based on learnings, providing Coral with much needed insights into which promotions are most effective.
REsults
641% Growth in investment
529% Growth in conversions
17% Fall in CPCs