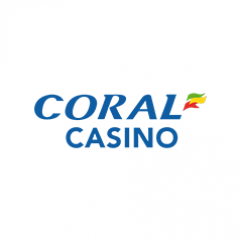 With the guidance and support of our search partner TMI, Coral have managed to double our PPC budget and retain CPA rates across multi- platforms on mobile and desktop, leading to a 500% return on investment within 12 months. Their 24 hour support and meticulous account management make them the perfect agency for an ever-evolving industry like gaming.
Objective
The objective was straightforward, drive as many players as possible within the target CPA. With little headroom in the CPA target and considering the significant inflation in CPC's across the various platforms, a key challenge was how to manage the increased level of competition across our campaigns.
Strategy
With most data around the Euros being somewhat outdated, we looked to the FIFA World Cup as a proxy to predict trends and project outcomes based on previous conversion volumes. With tight targets, budgets had to be extremely efficiently managed and the focus was to achieve consistent conversion rates, maximise QS and minimise CPCs, all tied together with some savvy campaign scheduling.
Extensive Long Tail Build
A comprehensive build was rolled out before the tournament began, focusing on teams, fixtures, players, markets and generic Euro 2016 keywords. 22 new Euro 2016 campaigns were built out, which meant that a total of 19,140 new long tail keywords were able to serve over the tournament.
Effective Ad Scheduling
Taking a lesson from previous football events, activity was scheduled to run at full capacity in the hours immediately before the fixture kicked off in order to maximise conversion rates and budgets. Furthermore, bid up-weights were employed 4 hours before 8pm kick-offs, to ensure maximum exposure during key acquisition times.
Regular Trading Offers
Over the course of the tournament, 14 trading offers had to be seamlessly scheduled, rolled out and monitored. Aggressive incentivisation from competitors ensured that adcopy and offer relevance was key, particularly around the main England fixtures.
Highly Customised Ad Copy
As one of the first agencies to be whitelisted for the much anticipated Expanded Text Ads beta, we maximised utilisation of these to drive on aggregate 110% higher CTR across key generic queries. This allowed us to increase QS, and ultimately lead to lower CPCs during a highly competitive event. In total 7,605 new ads were developed!
Results
+135% Increase in First Time Deposits
+117% Increase in Registrations
-5% Decrease in Cost Per Action