The Media Image, alongside client Air Charter Service (ACS), has won two SEO awards at the prestigious Drum B2B Brave Awards! At last night's award ceremony in New York, TMI and ACS were recognised for the highly successful "Private Jets of World Leaders" campaign with awards for both Best Blog and Best Use of PR.
With "Private Jets of World Leaders" TMI and ACS produced a global analysis of the aircrafts used by world leaders including Donald Trump, Vladimir Putin and Theresa May among others. The campaign examined world leaders' aircraft's size, age and cost, providing a detailed comparison. The Media Image, on behalf of ACS, then pitched the story to over 10,000 media agencies. Numerous media outlets picked up the story, including USA Today, Business Insider, Mail.RU and the Telegraph. At the time of our submission, the story had attracted 1,562,153 unique visits, and this number continues to rise.
Founded with the aim of celebrating the best in global B2B marketing strategy and campaigns, the Drum B2B Brave awards recognise campaigns from across the world that excel "in terms of creativity, effectiveness, ROI and commercial results." TMI and ACS were nominated for awards for Best Out-Of-Home Campaign, Best Blog and Best Use of PR, and won in the latter two categories.
"We are honoured to win this prestigious new award", Head of SEO Sergejs Ponomarjovs commented, "and also deeply thankful to our client Air Charter Service for their support, collating information from 20 offices, and for allowing us to expand the horizons of SEO on this demanding and innovative campaign.
"We are also grateful to the Drum B2B Brave awards 2017 for acknowledging our two digital marketing teams and presenting us with these awards. This is a proud moment for both The Media Image and Air Charter Service."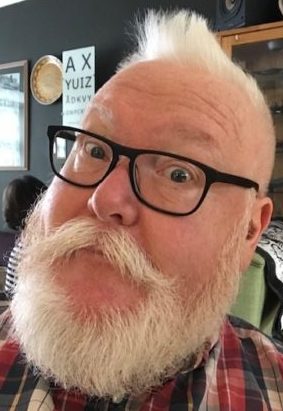 Max Brockbank is Head of SEO at The Media Image. He previously served as Global Director SEO at Hilton Worldwide and Senior Client Success Manager at SearchMetrics. As a journalist, Max worked as a reporter and editor with regional and national newspapers including the FT and the Sun, and on global publications such as TIME Magazine.