On February 06, 2013 Google announced the introduction of possibly one of the most fundamental change to its AdWords platform – the rollout of the so-called Enhanced Campaigns. The update aims to make it easier for search marketers to target customers across devices, by consolidating the various platforms (mobile, tablet and desktop) within one campaign. We have since been able to attend the initial training and Q&A sessions, and have compiled the summary below which should detail the major plus potential Pro's and Con's all advertisers should be aware of with regards to Enhanced Campaigns. You can also download the guide on Enhanced Campaigns as pdf as a reference
What are Enhanced Campaigns?
With Enhanced Campaigns, Google tries to update the way advertisers manage campaigns in AdWords for today's cross-device, mobile environment. The main promise of the update is that it will simplify the way search marketers manage complex targeting, bidding and ads for different platforms. Advertisers that previously had separate campaigns/account for each platform will now only have to create one campaign to gain coverage across all these platforms whilst still maintaining some level of differentiated bids across the various devices. Some of the main features include: 1. Powerful advertising tools for the multi-device world: Ability to manage your bids across devices, locations and time (e.g. bidding higher when showing your ad on mobile devices or to users who are within a half-mile of your store) 2. Smarter ads optimized for varying user contexts: Ability to show the right creative, sitelink, app or extension based on the context of your prospective customers and the devices they're using 3. Advanced reports to measure new conversion types: Ability to track new conversion types, such as calls, digital downloads, and conversions across devices
Scheduled Rollout
Enhanced campaigns were announced by Google on 12 Feb 2013 and will become available to all advertisers in the coming weeks. The option to upgrade to the new enhanced campaigns will be voluntary until June 2013, after which all campaigns will be migrated to the new standard. This also means that all new campaigns will be created as Enhanced Campaigns and all legacy campaigns will be updated automatically. Google will also update its AdWords Editor tool by the end of February to support the new enhanced campaigns. The AdWords API will also receive related updates so that third party providers will be able to update their service offerings accordingly. If you are currently using a third party tracking solution or any other service that uses the AdWords API, we suggest you get in touch to find out how the Enhanced Campaign could potentially impact the service.
Potential Impact
Pros
Simplified account structure: Platform-specific strategies which previously required separate campaigns (like location, time or device specific bid increments and boosts) can now be set from within one campaign. This eliminates the need for separate platform-specific campaigns and drastically cuts down on the number of campaigns needed for efficient coverage. Streamlined mobile-focused campaign management:Leveraging Mobile traffic will be much simpler for new advertisers, as Enhanced Campaigns facilitate a much more seamless set up of smartphone specific ad copy, bid strategies and ad extensions. Improved sitelink management: A major benefit of the new campaign format will be around the way in which advertisers are able to use sitelinks. Sitelink scheduling, individual sitelink reporting plus a change in the approval process will allow for much more targeted and responsive sitelink strategies going forward. New conversion types: Opening up additional conversion metrics such as app downloads and calls will allow for additional optimisation opportunities and better attribution across devices. Consolidated and simplified bid management: Bid adjustments can now be much more targeted across devices, locations, time of day, and more from within a single campaign. Enhanced ad extensions management: Ad extensions can now be set at ad group level, which eliminates the need for having multiple campaigns for each combination of device, location and time of day. Furthermore, the ability to schedule these extensions based on various conditions opens up additional opportunities to leverage cross-device efficiencies.
Cons
Device specific budgets: By grouping all devices into one campaign, advertisers lose the ability to set separate budgets across tablet, desktop and mobile optimized campaigns. This is a particularly concern, since the various search volumes differ greatly across devices and it will be difficult to control how the daily budgets are spent. Mobile-only campaigns: Whilst it is possible to set up desktop/tablet only campaigns by dropping the bid adjustment for mobile to -100%, it is currently not possible to set up Mobile only campaigns within the Enhanced Campaign setup. Mobile-only strategies: With the loss of mobile-only campaigns, Enhanced Campaigns further limit the control advertisers have in leveraging their mobile specific strategy. As such, advertisers will no longer be able to target activity based on operating system (iOS, Android etc.), set separate budgets for Mobile activity only or apply Mobile specific bidding strategies such as positional rules to maximize the limited SERP space on smartphones. Tablet-only campaigns: Tablets will be grouped together with Desktop and advertisers will not be able to target each individually. Again, this has significant impact for advertisers with distinct Tablet optimised strategies in place. It also assumes that Tablet behaviour is the same as Desktop behaviour, when in reality the difference in usage behaviour between Tablets and Desktops is well documented to differ significantly. More granular bid multipliers: The option to layer increasingly complicated bid multipliers based on device, location and time of day will ultimately be a steep learning curve for advertisers and add significant complexity into calculating optimal bid levels. There are also issues around how to set separate time of day up weights depending on locations, as these are all set at campaign level. Third party conversion tracking: For larger advertisers using a third party tracking platform, the impact of the Enhanced Campaigns will mean that they will most likely lose a significant amount of keyword level tracking data. Since all devices – tablet, mobile and desktop – are now triggered by the same keyword (with the same tracking string) many tracking providers will lose the option to report on keyword level conversion data by device. There are some work arounds available, but they will inevitably lead to some loss of tracking granularity irrespective of the exact implementation.
Initial Response To Enhanced Campaigns
Whilst we believe that Google is definitely heading in the right direction by focusing on better Mobile integration into AdWords campaigns, we do expect that this move will frustrate efforts to provide ROI to clients in the short term rather than facilitate better usage of budgets across devices. Yes, we gain some excellent additional functionality around ad extension management and the simplified integration of Mobile by default will undoubtedly appeal to the smaller business advertiser. The loss of Tablet and Mobile only campaigns however will undoubtedly cause some issues in the short term and will require a major strategic change in the long term. Advertisers that were used to leverage efficiencies specific to each device will have to see whether these can be sustained with Enhanced Campaigns and possibly be forced to re-evaluate their strategy. AdWords Enhanced Campaigns are with a doubt a major change to the current AdWords set up and will have a major impact on account management, optimisation and reporting moving forward. We recommend that advertisers start reviewing their current device specific strategies asap and work closely with their clients to formulate a distinct migration plan – assess the potential impact on bids, volume and conversion metrics to try and anticipate how best to manage these metrics throughout the migration. The new bidding options will add significant complexity to bid management decisions in the short term, but the much more granular targeting options should provide ample opportunities for early adopters who fully utilise the new suite of tools at their disposal. The Media Image will continue to work closely with Google to ensure a smooth transition of all its clients across to Enhanced Campaigns as soon as possible. We'll also be updating our blog regularly with the latest Google updates on Enhanced Campaigns, so please feel free to bookmark us to keep track of any news. You can also contact us for any advice or drop a comment below for any updates or direct questions. Download the guide on Enhanced Campaigns as pdf as a reference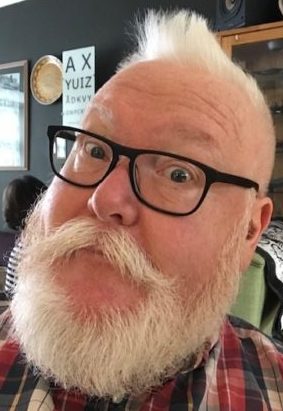 Max Brockbank is Head of SEO at The Media Image. He previously served as Global Director SEO at Hilton Worldwide and Senior Client Success Manager at SearchMetrics. As a journalist, Max worked as a reporter and editor with regional and national newspapers including the FT and the Sun, and on global publications such as TIME Magazine.