With the rise of people using mobiles and tablets as opposed to desktop computers for Facebook and Twitter, social media marketers are adapting their strategies to cater to mobile device users. Big changes are afoot for the likes of Facebook and Twitter and these changes will enable digital marketers to reach their audience in new ways. More and more social media users are sharing video or streaming live video content. Here is our look into the crystal ball at ways Facebook and Twitter are likely to evolve to adapt to the rise in mobile users and the rise of video broadcasting on social media platforms. Facebook and Twitter future predictions
Facebook
In May 2015, Michael Brooks, mobile sales and strategy at AOL, revealed a shocking statistic: "
More than 50% of Facebook users are mobile."
Fortunately for Facebook marketers, the popular social platform has demonstrated that it considers the growth of mobile users in its long-term strategy. For example, just the other day Facebook released 'Instant Articles' and due to this release, stories and other types of content that would have otherwise appeared on the websites will now appear as part of Facebook's iPhone mobile app instead. Speaking of in-depth content, as online audiences are increasingly hungry for short-form, information-rich content, The Media Image predicts the use of videos in social media strategies will grow in 2015 and skyrocket throughout 2016 and beyond. Already, in May of this year, Facebook launched Riff; a video creation app comparable to Vine and Snapchat, allowing users and their friends to clip together images and short videos.
How will Facebook adapt to the demand for it to host an influx of video content on its platform?
We predict that as a result of the increased influx of uploaded video content, Facebook will adapt the structure of the social platform to cater to users who like to share video content in a quick and user-friendly fashion. To make video uploading quick and easy, we predict that Facebook will either:
A
. Adapt to the need for small video files by strategically limiting the size of the files users can upload.
B
. Modify the framework of their platform to enable large amounts of video content to be uploaded in short spans of time. As mobile users are on the rise, Facebook will likely release new and improved mobile apps strategically designed to host the influx of video content. and/or
C
. We predict that Facebook will get creative with images and introduce things like animated GIFs and real-time video streaming. Facebook's Director of Product,
Fidji Simo
, professed
"We're excited about the progress we've made with video, and are committed to building more tools to help marketers of every size take advantage of video's power on Facebook."
Facebook's Director of Product,
Fidji Simo
, professed
"We're excited about the progress we've made with video, and are committed to building more tools to help marketers of every size take advantage of video's power on Facebook."
On the advertising front, there is no doubt that Facebook will monetize on the increase of videos it hosts by offering new paid advertising features like the sophisticated services that AdWords and other video marketing technologies offer.
Twitter
Since the start of 2015, Twitter has demonstrated that it is a platform that stays with the times and adapts to the needs of its users. For example, in April this year, Twitter partnered with DoubleClick and due to this partnership, DoubleClick clients can buy Twitter's Promoted Tweet ad format. This new feature enables online marketers to easily use their DoubleClick buying platform to purchase Promoted Tweets and measure their Promoted Tweet ad campaigns.
Our agency is a perfect example of a digital marketing company that is up to speed with global trends as we offer an extensive range of Twitter advertising services, including optimising Promoted Tweets. To find out more contact: info@the-media-image.com Also, as of mid-May 2015, U.S. Twitter users searching in English can see relevant Tweets in their search results within the Google app (iOS and Android) and mobile web. Tweets have been more than 140 characters for quite some time and the Twitter user experience today is rich, full of images, gifs, Vines, audio files and videos. As the latest research shows, video on Twitter today is mobile, fuels discovery and drives engagement.
So, what's in the crystal ball for Twitter?
Since video is a powerful medium to share stories, evoke emotion and drive action, Twitter has invested in new products and tools such as Promoted Video, SnappyTV, mobile video uploads and most recently, Periscope. The Periscope iOS app lets you broadcast live video to the world.
"Periscope lets you share an experience with others. Press a button, and instantly notify your followers that you're live. Whether you're witnessing your daughter's first steps or a newsworthy event, Periscope offers an audience and the power of a shared experience
" (Periscope). On Periscope, viewers can influence the broadcaster by sending messages, and expressing their love by tapping the screen to send hearts.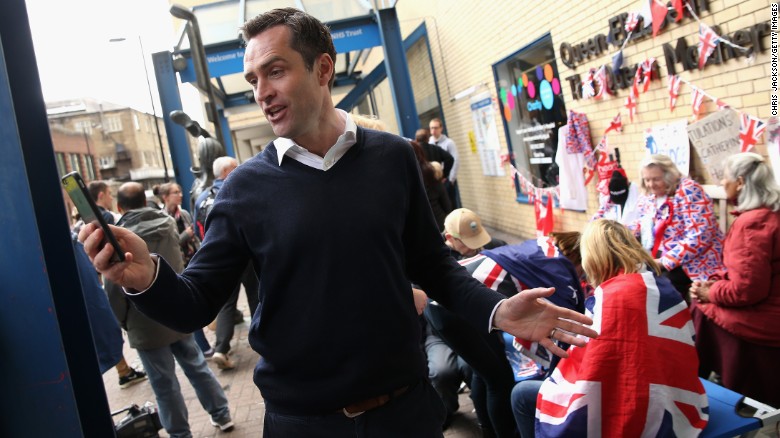 But Periscope is not the only app in the running for top mobile video broadcaster: Meerkat- another live-streaming app that has taken iPhones by storm- is climbing steadily in App Store rankings. As live streaming apps and the use of video are on the rise we predict that users will tweet less text-only-tweets and more video/live streamed tweets. The
Meerkat app
links with Twitter accounts, letting a person on one side of the phone stream a live video feed of whatever they're looking at — or a video selfie.
(Image courtesy of Meerkat)
What does this mean for mobile users?
Since video sharing and live streaming is growing in popularity we predict that more and more mobile users will invest in an unlimited data plan for their mobile devices.
What does this mean for digital marketers?
Social media marketers may very well start putting web video production at the top of their agenda when creating successful social media campaign strategies for their clients. Since mobile-friendly web videos will be at the top of marketers agendas, we predict mobile video advertising experts will be in increased demand. We invite you to check out a case study about one of our recent video marketing successes. Are you in need of a talented web video producer or someone to optimise your video ads? If so, contact:
info@the-media-image.com
and our experts will be delighted to help you optimise your next video campaign.