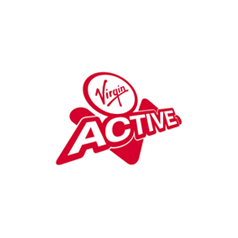 Objective
PPC and SEO are historically handled by separate agencies, with different reporting silos and strained relationships as each fight over their share of last-click conversions. With Virgin Active, we wanted to show that increased co-ordination and transparency between SEO and PPC would ultimately deliver incremental traffic. In collaboration with IP, we set out to develop such a framework which would allow us to identify cannibalisation on shared keyword sets and deliver an extra layer of efficiency around PPC budgets.
Strategy
The primary strategy was focused on eliminating overlap in keyword coverage between PPC and SEO such as for searches with a high organic presence, no PPC ads would be shown. Conversely, for searches where the organic results were weak, PPC ads needed to cover the top positions. A secondary focus of this strategy was to proactively combat any loss of organic visibility for popular search terms by activating tactical PPC coverage. Whether these fluctuations are the result of internal cannibalisation, external conflict, algorithm update or competitor activity, daily monitoring of SERPS positions is essential. IP's Pi Datametrics utilises an automated alerts mechanism to notify users of any movements in position, including any drops below the fold. When such movements are detected an alert will trigger the immediate need for Tactical PPC support.
Implementation
Step 1. Joining the keyword dataIn order for us to reach a point where we could effectively manage the PPC/SEO keyword overlap and optimise coverage, the organic and paid keyword data first needed to be joined and integrated. We needed an approach that avoided lengthy manual data manipulation and at the same time seamlessly integrated with bid management tools and analytics.
Step 2. Actioning the insightsThe solution was found with Doubleclick Search's flexible Label-system, which allowed for an automatic and scalable classification of the 2500 odd keywords being tracked.Once the data was joined and the keywords classified, we triggered an automatic response based on the keyword's label.
Real SERP exampleEach label thus had individual rules set up to trigger a corresponding action based on the strategies outlined above. Pi Datametrics Daily Positioning Explorer view highlights a sudden drop in organic visibility for the popular search term 'gym with creche'. Pi Datametrics revealed a period of Internal Conflict (content cannibalisation) which caused Virgin Active to drop to page 3 and 4 in Google UK. Our framework allowed us to immediately detect this organic visibility loss and implement Tactical PPC coverage. Post organic position uplift, we removed PPC coverage on this term. The result: a consistent, uninterrupted above the fold presence in Google SERPS for this search term, utilising non-overlapping paid and organic doorways to maintain overall visibility.
Outcome & Results
Since the system went live, we have seen a cumulative 35% of budget being re-allocated within PPC to drive incremental leads, rather than cannibalising Organic traffic. Additionally, we were able to record improvements across a variety of additional metrics:
35% Budget saving
Coverage across generic terms up by 125%
Conversion rates on PPC shot up by 172%
PPC % of new visits has improved by 12.5%