Tech SEO Case Study Results (To Date)
236% Increase for Organic Sessions
235% Increase for new users
559% Increase for new projects pages
34% Increase for Existing property pages
93% Increase for Keyword Visibility
Strawberry Star Sales & Lettings Brand Summary
Strawberry Star Sales & Lettings is a Property Agency and a business division of Strawberry Star Group, which offers bespoke property services for new home buyers, off-plan investors, first-time buyers, international investors, landlords and tenants in London.
The Challenge
The client came to us with two problems. The first one was that they weren't getting as much traffic to their main website and their visibility on Google wasn't favorable. The second issue was that they had 4 mini sites, which were for each property development project they had running or upcoming, and these weren't getting much organic traffic either. They approached us to assist with their two problems and improve their organic performance.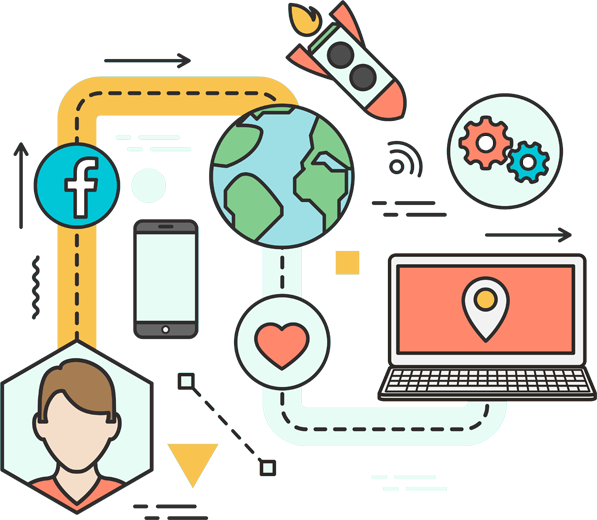 The Intervention
After an assessment, TMI proposed a solution to assist in increasing their visibility and organic traffic, which could fix both problems at the same time.
The solution was to migrate the project mini sites to the main site and then update the main site project pages to be like the pages found on the mini-site versions. During the project, TMI identified further opportunities to improve, which involved moving the main site over to HTTPS after the migration and assisting with improved SEO targeted content by revamping their projects and marketing campaigns' blog pages.
TMI successfully facilitated the migration together with the client's web developers, as well as running a full technical SEO audit on the site, providing recommendations to further improve the main site's crawlability, indexability on Google and ensure that internal linking is in place, similar
to the migrated mini-sites.
Results
Overall Organic Sessions – Increased significantly post launch by 236%, and the organic sessions were maintained each month thereafter. New Organic Sessions – New users to the main site increased significantly post launch, by 235%.
Organic Sessions to the new project pages – Successfully migrated to the new pages, was proved with the significant increase of 559% more organic sessions post launch, and this was
maintained each month thereafter.
Organic Sessions to the existing property listing pages enjoyed an increase in organic sessions of 34% post launch, which previously had stagnated growth. Keyword Visibility was stagnant before the launch, but this had a significant turn around and increased dramatically 2 months post launch by 93%.