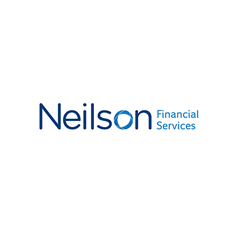 We estimate the work done carried out with TMI will result in us saving £250,000 over the next year, which is money we can now direct into growing our business as a whole. More importantly, however, by removing these Brand Infringers our credibility is restored in this space, which is truly invaluable.
A collaborative approach to Brand Protection
The PPC landscape for Life Insurance is plagued by a number of unwanted lead generation operators. These operators successfully mimic brands, and then bid on their core brand terms. Brand Infringers cause multiple problems in the auction, but the most notable of these are:
create confusion or mistrust in the customers mind
trick a lot of consumers to give their details to the wrong operators
massively inflate the auction – resulting in advertisers paying a lot for their own Brand traffic
Increasing Brand Presence
Our first priority after the migration of the Neilson account to our agency was to ensure CTR was as high as possible. Working with the client, we were able to implement a number of ad extensions that were previously not in place – extended site links, call extensions, and seller ratings.
Adthena Integration
Using Adthena, we started monitoring the auction for core brand terms, and assessed how much investment these lead generation operators were making on our brand searches, and also, how much traffic they were taking away from our activity. In doing so, we identified that 40.27% of total traffic generated for Brand terms was being driven to other operators.
Brand Protection
Working in close partnership with Google's legal team and the client, we were able to significantly decrease the amount of Brand Infringers misrepresenting themselves across Neilson Financial Brands. At this point in time, Neilson is the only large scale Life Insurance Operator that does not have multiple Brand Infringers on their search terms! More importantly, since these brand infringements have been removed, there has been a significant reduction in overall CPCs across the auction.
REsults
512% Increase in Click Through Rate
-52% Reduction in Cost Per Click
£250K Saved