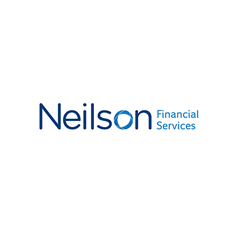 We estimate the work done carried out with TMI will result in us saving £250,000 over the next year, which is money we can now direct into growing our business as a whole. More importantly, however, by removing these Brand Infringers our credibility is restored in this space, which is truly invaluable.
Objective
The objective of the client was to increase overall volume of leads and sales in the Generic space, whilst maintaining a Cost Per Sale under £400. Secondary to this was to maintain Brand performance through the removal of Brand infringers.
Campaign Build and Approach
Using the pre-existing account build that has evolved over the 3 years we have had the account, we updated all ad copy to reflect the new product on British Seniors and gave Smart Insurance ad copy and updated it in order to hit the consumers with new content and a fresh feel at the start of 2016. This combined with locational bidding and ad scheduling based on TV ads, resulted in growth across the account as we benefitted from aspects of dual screen advertising. By keeping testing granular and control, we quickly identified ad copy variations that gave us valuable customers at lower costs. These tests, combined with direct feedback from the workers in the call centre, helped identify what key benefits of our products were crucial to the customers in their pre-purchase journey. The vast keyword build resulted in huge growth from long tail keywords on Generic terms, where due to low competition costs were low and therefore helped drive sales whilst reducing our cost per sale. By improving the structure of the account at both campaign and ad group label we could identify specific groups of keyword that we could grow in the generic space and therefore increase volume at a lower price but also identified the higher spending groups and cut costs. Finally, through an in-depth competitor analysis, we identified what benefits of our products stood out against our competitors and from this built custom campaigns for each Brand. Therefore, for example those competitors who cheaper than us, we focus on the main benefits of the product and those you required a medical exam before the product could be purchased, we focused our ads on our no questions or exams required.
Customising and Cleaning the User Journey
Throughout the 3 years we have had the account we have tested the user journey extensively, however in 2016 we made our greatest improvements. Through matching all ad copy shown in the engine, to TV advertising and Call Centre scripts we made sure our message remained consistent throughout the user journey and therefore made the customer as ready to purchase as possible. One of the biggest problems Neilson faced on a regular basis was Brand Infringement who both infringe in the engine and on their landing pages. From our side, it is our responsibility to deal with those infringing in the engine, during previous investigation we found that 40.27% of brand searches were being driven to other operators. Through a thorough approach to this task we identify those infringers on a daily basis and remove them, thereby making the user journey on our Brand terms as clean as possible and ensuring customers are ready to purchase and not confused by fake site. These improvements made in Brand Protection saw our Click Through Rate by 15.50% (52.24% to 60.33%) and reduced our CPCs by 46.30% (£7.40 to £3.98), as such saving 2.19% in spend and increasing sales by 95.14%.
Positional and CPA Bid Strategies
Through using both positional and CPA bid strategies across the account, we ensured that Brand coverage remained in position 1 above both our competitors and brand infringers and generics resulted in CPAs under the £400 target. Due to the nature of the business being driving leads that are then taken into the call centre, we optimise towards a Cost Per Lead in the engine. However, the lead to sale ratio varies not only from Generics to Brand but also within the Generics themselves. By breaking Generics out, we set different bid strategies for keywords groups based on historic Lead to Sale, these were updated regular based on improvements made in this metric, and therefore remained under the CPA target without losing sales.
Ad Copy Customisation
As both brands covered a wide range of keyword groups in the life insurance space, we faced a huge range of competitors in the generic keyword space. As such each keyword group faced a different challenge as it faced a variety of competitors with diverse and bold unique selling points. In facing this challenge, we set up granular ad copy tests to determine which unique selling point of our own had the best engagement in each keyword group. Through doing this we have seen our lead to sale increase from 7.08% to 11.55% year on year and increase of 62.99% as we qualify the customer at their first touch point with the brand, meaning they are more ready to purchase when they get through to the call centre.
Results
+95,14% Increase sales on brand activity
-49,87% Reduction in Cost Per Sale
+139,51% Increase in Leads