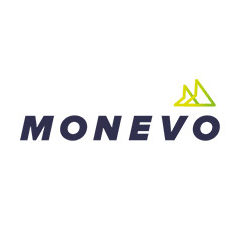 Monevo New Build
We consolidated the keyword lists from two legacy accounts to form the basis of the new Monevo–Consumer account. We sorted these keywords into top performing keywords (i.e. conversion volume) for each match type. Through a combination of learnings from these accounts, our existing knowledge and scrupulous market research, we laid a solid foundation to launch the account and continue to build on initial successes.
The Bidding Approach
Our initial emphasis was all on manual CPC as we looked to test the waters and quickly normalize the account to reflect the results that we wanted to see. From here, we were able to cull the inefficiencies and focus our efforts on top performing areas of the account. After this, we moved any consistently efficient performers to a Target CPA bid strategy so that we could focus our efforts on the higher volume, more volatile keywords that remained on manual CPC to allow quick reactions to change in the ad auction dynamics. With manual CPC bidding, we were also able to aim more precisely for the positions where our ads would occupy the largest screen real estate to muscle out the competition and increase CTRs. This was carried out by adding a full range of personalized extensions.
Harvesting Exact Match and Expanding Outwards
Using some core BMM keywords, we were able to continually harvest Exact Matches from the search queries. As such, we were able to have more bid control over these specific Exact Match Keywords and higher quality scores with increasingly personalized ads. We used this as a foundation upon which to build. In doing this we were able to keep the CPA below the client's target whilst aggressively testing alternative strategies and keyword groups. We utilized both Google opportunities and keyword gap analysis to continue to expand outwards and push higher volumes after testing these new arenas of opportunity. Furthermore, we built out a top 10 keyword campaign with top converting exact match keywords from the account that had accumulated 2 months of data. We optimized these keywords in terms of avg. revenue generated per application (info requested from Quint) and set trial target CPAs at an ad group level. We paused off low performing ad copy variations and built alternatives at the end of each month to further boost CTR for high performing keywords.
REsults
231% Increase in number of leads in 3 months and 19% Reduction in CPA in first 3 months
Monevo UK activity has been heavily focused on paid search since its initial launch in September 2017. In a short timeframe of 3 months, TMI managed to scale up in terms of conversions (i.e. successful applications) by over 200% and increase allocated budgets by 170% because of the strong performances we delivered which included meeting the client's CPA target.