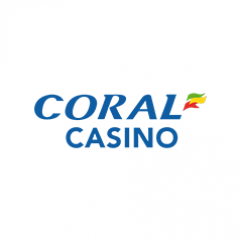 The Challenge
After the unexpectedly large impact on the sports betting market made by the EU referendum, in the months prior to the US election emergent search trends alerted us to the huge volume potential of that event. We were well supported by Coral with a market-leading, enhanced odds offer and a custom free bet offer. In addition, we had the budget to exploit the potential of these offers, not just on election day itself but in the few days before and, crucially, in the hours between the polls beginning to close and the result being confirmed in the early hours of the following morning.
Implementation
Monitoring Search Trends Paying close attention to search terms that began appearing in SQRs from as early as mid-summer, and grew with each successive week, alerted us to how big this event could be if we devoted sufficient resources to the campaign.
Ad Scheduling – The Importance Of Overnight Traffic For both the US and UK elections, the period between the polls closing and the result being announced was always going to be critical. As these fell overnight, we had to apportion sufficient budget for the day following election day as well as the day itself and apply aggressively upweighted scheduling for hours where we would otherwise be very conservative. This prior planning paid dividends: 19% of election day/night FTDs came between midnight and 5am the morning after voting began.
Trading Offer Strategy
Our offer strategy was three-fold:
Firstly, we included customised free bet copy on relevant terms at moderate bids, thus building eCTR and establishing our presence in the market.
Secondly, with a few days to go until the event, we introduced a market-leading, enhanced odds trading offer with wide coverage across brand and relevant generic and competitor terms in addition to an account-wide sitelink, thus enabling us to dominate SERPs and maximise FTD volume right up until the polls closed.
Thirdly, in the overnight hours between the polls closing and the results being announced, we reverted to free bet copy but with a call-to-action emphasizing the time-critical element – e.g. 'Last Chance To Bet On The UK Election'.
Quick Response
The UK election brought unforeseen technical difficulties with Coral's enhanced odds offer which, despite the best efforts on both ours and the client's side, could not be overcome. However, thanks to swift and efficient communication with the client, within an hour of these difficulties arising we were able to revert copy and landing pages to a very competitive free bet offer and continue to efficiently gather FTDs.
Results
3,511% growth in FTDs from the EU referendum to the US election
+4,159% Growth in FTDs from EU referendum to UK election
159% growth in FTDs from the EU referendum to the UK election
18% growth in FTDs from the US to the UK election.