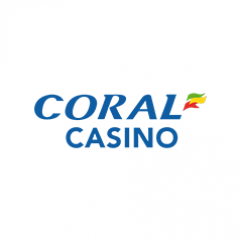 With the guidance and support of our search partner TMI, Coral have managed to double our PPC budget and retain CPA rates across multi- platforms on mobile and desktop, leading to a 500% return on investment within 12 months. Their 24 hour support and meticulous account management make them the perfect agency for an ever-evolving industry like gaming.
Cheltenham 2013
The Cheltenham Festival is one of the main fixtures in the annual Horse Racing calendar and one of the most cut-throat periods for online advertising in the UK gambling sector. Here's how we managed to stay one step ahead of the pack and achieve record numbers for Coral Interactive! With every bookie in the UK out to get their share of the app. £150 million gambled during the 4-day festival, one of the main challenges was to maintain campaign relevancy at all times and ensure our PPC ads were in sync with broader above-the-line brand messages. Our main objective was to leverage the hype around Coral's core offer whilst maximising signups within a set budget and target CPA.
Dominating Mobile
This was the first time we ran Cheltenham with Google's Enhanced Campaigns which allowed us greater flexibility around bid upweights and mobile targeting options. The result was a massive jump in mobile acquisition numbers. Thanks to clever url formats we were able to retain device-level tracking and had up-to-the-minute conversion statistics throughout the 4 day festival!
Test, Test, Test
With so much going on during the festival, it was crucial that Coral stayed ahead of the pack and ensured its ads and offers remained relevant and market-leading! As such, we had a super-granular testing matrix set up around core messages, offers and landing pages and were able to switch between these in real-time to ensure we were live with the most enticing offers. Using heatmap analysis around impression spikes, we could ensure we focused on times where there was the most interest and avoid periods with less betting intent.
Account Expansion
With so much interest in the festival, it was crucial that we had a clearly defined plan for each stage of the event – from the ante-post market to intra-day query spikes around runners and winners. Therefore we needed to have a cohesive build which ensured we had full control over what keywords were driving traffic and modify our exposure on these in-line with performance targets… The result – close to 20,000 additional keywords!
Results
+24% Increase in Click Through Rate
+65% Increase in Conversion Rate
Additional keywords