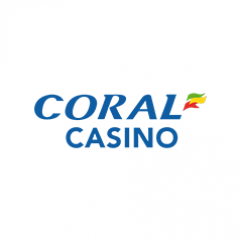 With the guidance and support of our search partner TMI, Coral have managed to double our PPC budget and retain CPA rates across multi- platforms on mobile and desktop, leading to a 500% return on investment within 12 months. Their 24 hour support and meticulous account management make them the perfect agency for an ever-evolving industry like gaming.
Football World Cup – Brazil 2014
Months of planning and preparation finally came together when we launched our biggest campaign to date: the Brazil World Cup 2014! With an estimated 20 million viewers tuning into the final alone, it marked the biggest opportunity outside of Aintree to attract UK punters. From top line projections and ROI-scenario analyses, to ensuring tactical delivery around offer changes and landing page testing, the WC campaign tested Coral's account management team on a wide range of criteria and showcased a range of skills and industry specific expertise. Apart from the headline numbers, the campaign also marked Gala Coral's single biggest investment in Search ever and comes off the back of 2 years of collaboration between TMI and Coral's in-house team – so we're quite proud that we held up our end of the bargain and managed to achieve a substantial over-delivery against targets!
Account Expansion
With a very tight CPA target, we couldn't rely on head terms to drive the numbers – instead we invested in expanding our coverage by 150k keywords to cover off fixture specific queries, player markets and long-tail searches. This managed to keep our average CPC's at acceptable levels, even whilst head terms saw inflation of up to 200%. Match specific ad copy saw huge uplifts in CTR, so we ensured these were changed for each match where we had a market leading proposition.
Doubleclick
In order to combat the fierce auction across PPC, the team ensured we had a full complement of automatic bid rules and strategies set up through Doubleclick Search and relied on algorithmic updates to help manage the 151k+ keywords, with as many as 4K bid changes being pushed out on a daily basis. On top of this, the campaign made full use of Doubleclick Campaign Manager's attribution reporting and allowed us to deliver a detailed post-hoc analysis of efficiency as well as detailed Life Time Value analysis.
Mobile
Mobile showed huge growth and overtook Desktop as the highest traffic driver! Campaigns were set up to run across devices and we utilised ad-group level mobile adjustments for granular cross-device bid management. Custom ifmobile/ifnotmobile tracking URLs allowed us to track performance separately and using daily heat map analysis allowed us to identify key time periods for mobile engagement. Taken together our mobile ad ops helped us achieve a 60% more efficient CPA across mobile devices.
Results
150,000 Additional keywords
60% Mobile Cost Per Action Improvement