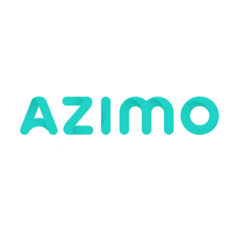 Since working together with TMI we have seen significant uplifts in new customers acquisition volumes and efficiencies. TMI's data driven and analytical approach to Paid Search, as well as their prowess in terms of execution of campaigns and tests have been pivotal in attaining positive results within a short period of time.
Objective
The objectives was simple : Drive as many new customers as possible within the allocated budget and improve it month on month. Secondary objectives included metrics such as repeat transactions and corridor uplift.
Onboarding & General approach
When we onboarded the account, there were several existing accounts for the largest markets including the UK, France and Spain. However, to avoid reaching a point of saturation, we aggressively scaled coverage to include, Portugal, The Netherlands, Ireland, Sweden, Luxembourg, Belgium, Italy, Greece and Austria, among others. In total, we now have 40 accounts, across both Bing and Google Adwords. To ensure we were targeting users in countries in languages that they spoke, we carried out extensive migration, expat and fluency analyses. For example, it made sense for us to target the Netherlands using both Dutch and English keywords, because over 90% of the Dutch population speak English fluently. In conjunction with this, it made sense to also target Polish keywords within markets with large numbers of Polish expatriates. The culturally diverse nature of our agency allowed us to cover and create meticulously constructed multi lingual campaigns, and mine keywords from historical SQRs.
Audience Segmentation, Custom Offers and Messaging
By importing custom audiences who dropped off at various stages of the conversion funnel from Google Analytics, we could create custom offers (Save £10/Save £5/1st Transaction Fee Free) and CTAs to remarket & entice these visitors to complete their user journey. This contributed to cheap, incremental conversions we would likely not have been able to activate
Tactical usage of Doubleclick Search
With such an extensive keyword build across a multitude of accounts, algorithmic bidding was essential in driving efficient performance. We used a combination of positional and CPA bid strategies, for Brand and Generic/Competitor categories respectively. Additionally, for countries with less conversion points per month, we created a custom conversion point to optimise towards eg. CustomCPA = (Registrations * 0.25). This allowed us to get the conversion points we need for DoubleClick Search to optimize sufficiently, and ensured the respective Registration to Activation ratio was reflected within the bid strategy.
Quality Score Script
In conjunction with the automated bidding, we also focused on manual ad copy tweaks. By implementing a weekly keyword quality score script, we could gauge changes in QS, as well as see poor performers. Once notified, we would then revisit the ad copy to ensure there is a semantic overlap with the keyword triggering it, as well as investigate if any changes could be made to the landing pages we were driving traffic to, which were then communicated to client. Once these improvements were made – we could then gauge overall improvements in QS, and ultimately, Avg. CPCs.
Results
+65.9% Increase in overall Registrations
+100.2 Increase in repeated Activations
-29.2% Decrease in Cost Per Action